The nights are closing in and summer seems like a distant memory, which means Halloween will be here before we know it, with the festive season following not long after. With this spooky celebration comes a seasonal marketing opportunity, giving you a reason to have a little fun with your ideal client. So, whether you are a law firm running a themed event, estate agents having a little fun with spooky graphics, giving away fang-tastic treats at a networking event or a café creating a festive menu, now is definitely time to plan your seasonal marketing campaign, to make the most of final quarter.
Printed items should always form part of your marketing mix ensuring that you have something tangible to leave with your ideal client.  Creating a seasonal offer or proposition always give you another reason to connect with your ideal client via your marketing channels.  This month we wanted to share some ideas to help get you started: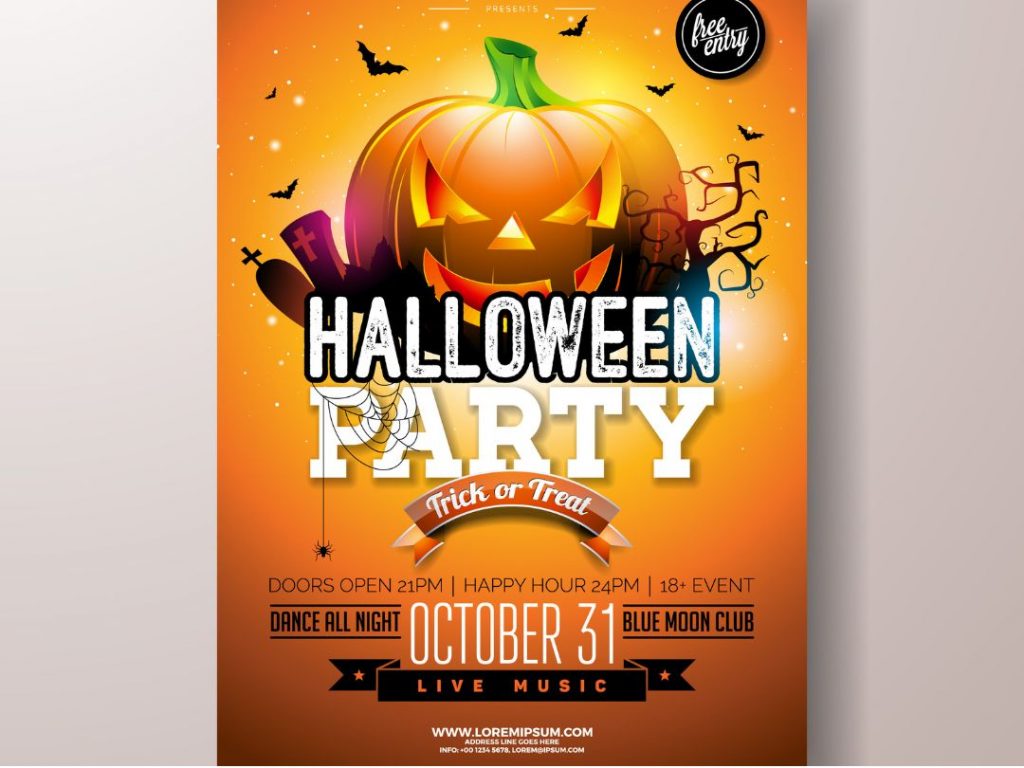 1. Halloween Poster
Q Print are here to help bring your campaign to life with fun, colourful and eye-catching posters. Printed on high quality paper and with a finish of your choice, they can be used for decorative and advertising purposes in the lead up to your event. Our posters are available in a number of different sizes, from A4 to huge A0 in a variety of paper materials and finishes.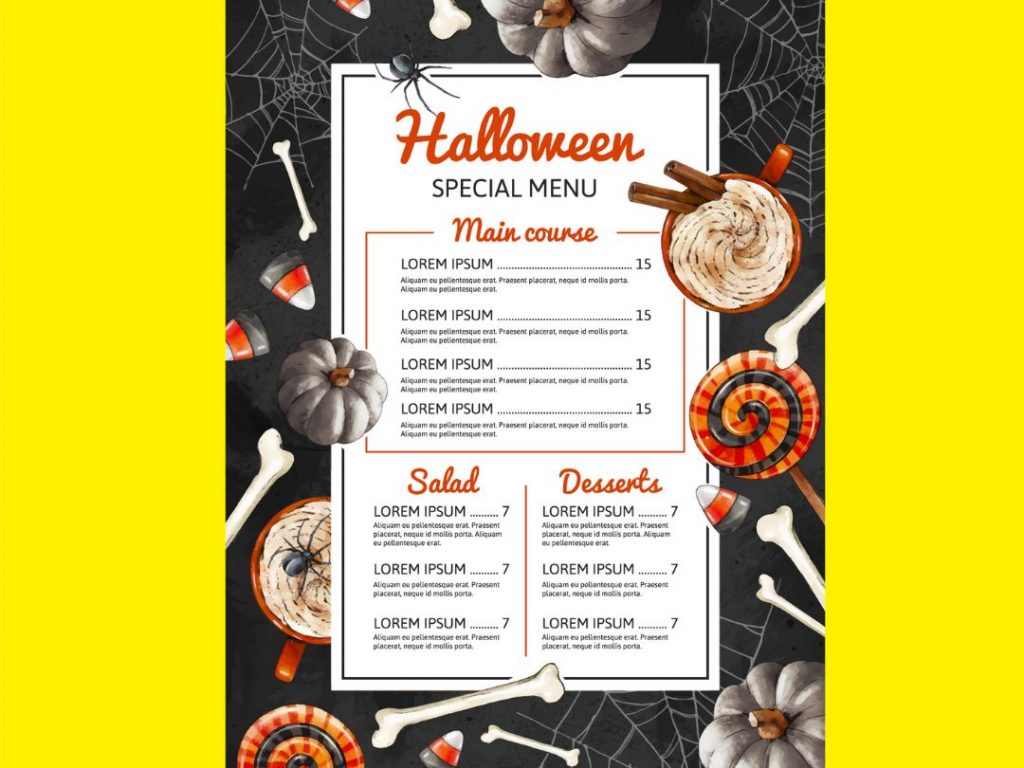 2. Halloween Menu
Run a café or restaurant? Why not add a touch of spooktacular fun for your customers with a customised Halloween themed menu. You could even change the names of your staple dishes and treats to reflect the season – the spookier the better! If you are running a bespoke event or party on Halloween, also think about whether you also wish to organise some give aways such as a stress ball, cap or water bottle.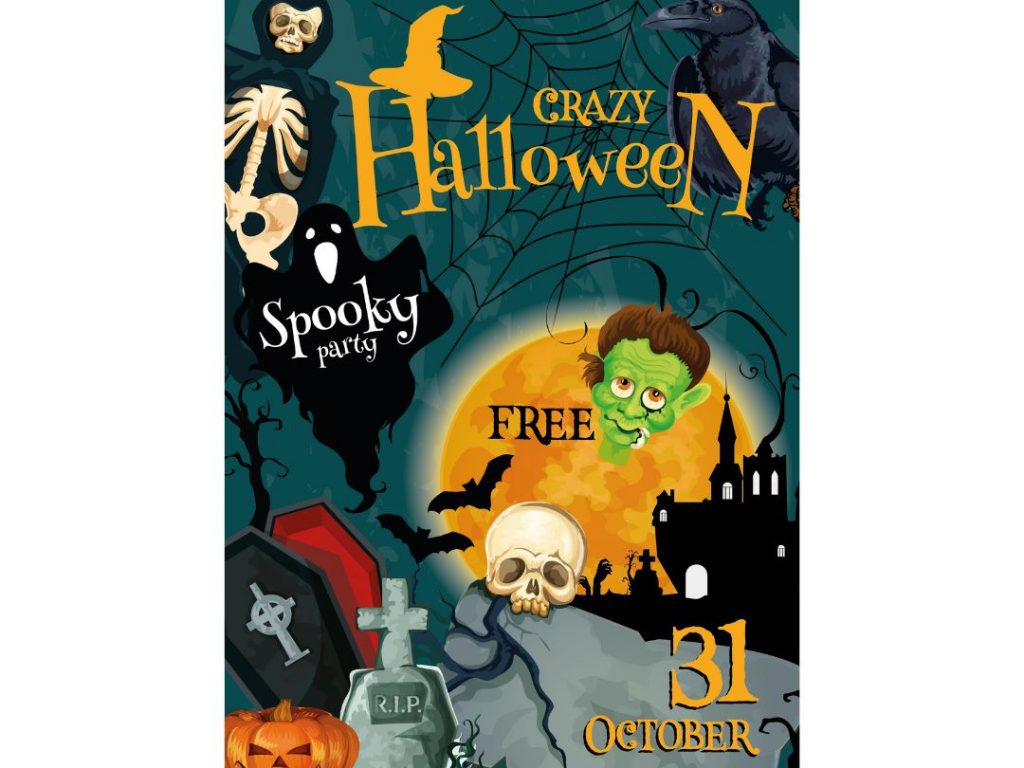 3. Halloween Leaflet
Available in various weights, paper types and finishes, our leaflets are the perfect way of spreading the word for your event or offer, this Halloween. Plus, with multiple folding options available, there are plenty of opportunities to add some Halloween fun and your branding, of course. We can also help in designing and creating your leaflet if you do not have the creative ready to go!
4. Halloween Banner
For all those play farms, soft plays and schools who are running Halloween themed events, a themed banner is the way to go. Not only can they be erected in the lead up to your Halloween event, but our durable banners can be used in the lead up to the event as a form of advertising. We have a comprehensive range of style and sizes for every budget and suitable for both indoor and outdoor use. Think about your creative here, if you are careful with the wording these will also be perfect for storing and using again next year!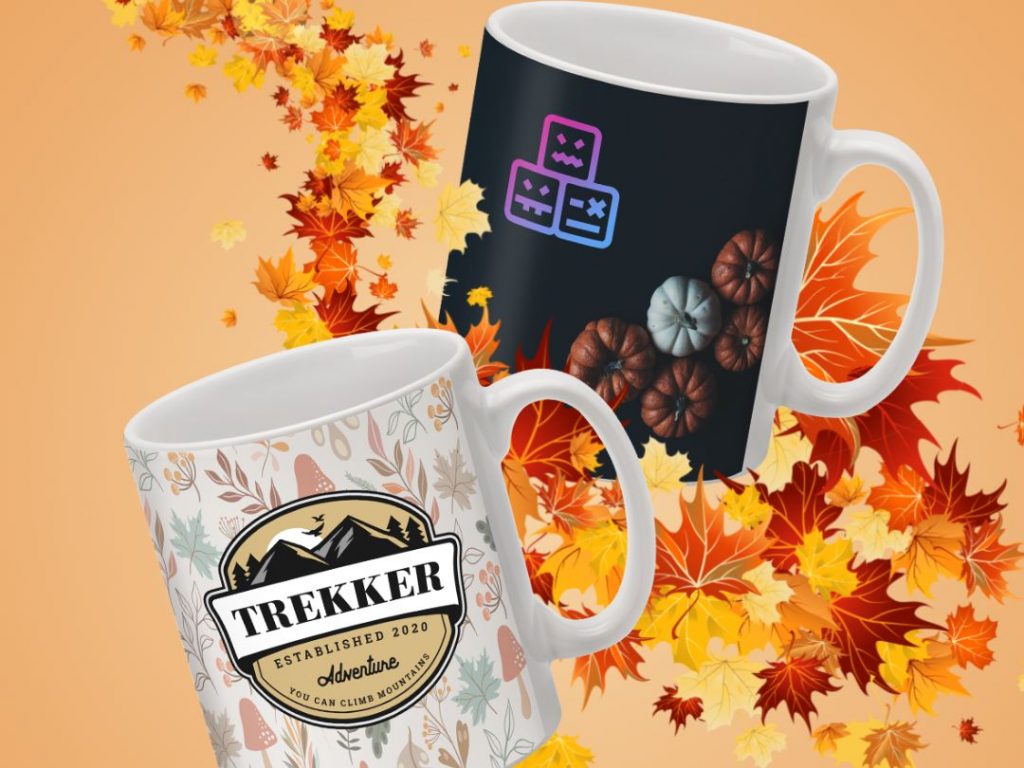 5. Halloween Mug
Looking to sell mugs at your event? Or maybe provide a branded giveaway for your team? We can design mugs to reflect your brand but with an autumnal and Halloween twist, all to suit your brief and budget. Plus with winter closing in, it's the perfect time to provide mugs to keep your target audience warm.
In Summary
We hope this has given your business some inspiration for all things Halloween. Of course, these are just some ideas, we have a full range of items available to suit all budgets. if you need support pulling together all the print collateral you need for your Halloween (or festive) event, or campaign, just get in touch and one of our team will be able to help.