Carving a future for a sustainable world is currently at the forefront of all our minds, post the COP summit in Glasgow, November 2021 and it is no different here at Q Print. There is often a misconception that the print world isn't too friendly on the planet, but thanks to advances in sustainable print solutions and recyclable printing, it is possible to use print materials and keep your business green.
Over the last couple of years, we've seen an increase in the amount of people interested in swapping their standard print products for those that are greener. With the recent IPCC report, this desire from customers to see sustainability from businesses is only set to grow. There has also been a focus here at Q Print and the rest of the print world, for not only sourcing recycled and recyclable products, but also ensuring print and other materials are carefully disposed of once they have been used.
So, if you are also looking to reduce the environmental impact of your business, you've come to the right place! With our tips for sustainable printing and a selection of our most popular eco-friendly products, you can continue to use print materials knowing you are doing your bit for the planet at the same time.
Tips for printing sustainably
When you start to think about your next print project, we wanted to share below some things to remember:
Only order what you need (this is where print planning comes in!).
Not including specific dates or offers on signage and other marketing materials, so you can get more use out of them with a longer life span.  However, we do often need to include a deadline as part of a campaign to create urgency, but feature this where this can easily be changed. 
Choosing a print supplier who disposes of print waste responsibly. 
When it comes to disposing of unused marketing materials don't forget to recycle, recycle . . . . . and recycle some more!
Switching to more sustainable print solutions like recycled paper – keeping reading for eco-product inspiration! 
Eco friendly Ideas
There is now a wide range of eco friendly print and branded items out there, below we wanted to share a couple of ideas with you: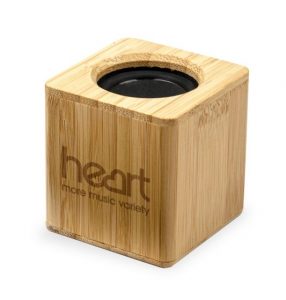 Eco Friendly Tech Gifts
From Bluetooth speakers made from naturally sustainable bamboo to power banks made of Intertek certified recycled ABS plastic, eco friendly tech gifts are the ultimate giveaway that shows you care about your clients and the environment.
Recycled Business Cards
Thanks to recycled paper and card you can now also hand over your business contact details knowing you've made an environmentally-friendly choice. With its flatter feel and earthy texture, recycled business cards are a stylish and modern way to represent your business.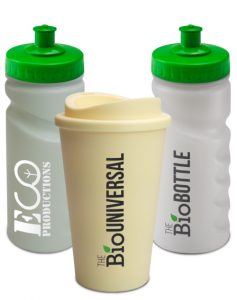 Recyclable Drinkware
All of our drink bottles and universal tumblers are recyclable making them a sustainable choice for giveaways or to keep your team hydrated. We also stock biodegradable drinks bottles and tumblers which break down much faster if they end up in landfill or the ocean. Once disposed of, in a few years it becomes food for microbes leaving behind no microplastics, just natural remnant.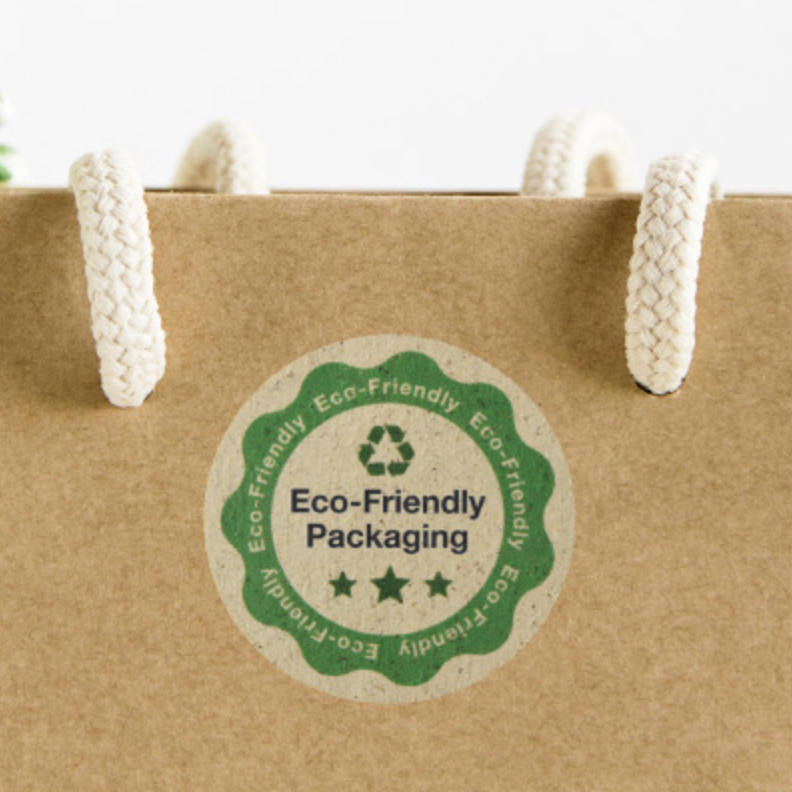 Grass Labels
If your business uses a lot of labels across the month, then it may be time to find a plastic-free and recyclable solution. Grass Paper Labels are made form 30% sun-dried hay (or grass for short!) and 70% FSC®-certified virgin pulp. Oh and it uses 97% less energy and 99% less water consumption to produce compared to labels made of wood . . . . a double win!
If you are looking for some environmentally friendly print ideas for your next campaign, please get in touch to discuss how we can achieve this.  Whist as we noted in our last blog, the industry as a whole is experiencing a rise in costs, sustainability, does not have to be one of the reasons why, let us help you on your journey to sustainability.  If you wish to read more around this, please also visit one of our past blogs, click here.