Christmas Print and Promotional Items
With the leaves turning brown and the temperatures getting cooler it's time to start thinking about your Christmas print and promotional items.
We know there's Halloween and Bonfire night first so it's tough to think about the C word but planning your festive print and promotional items now will keep you ahead of the competition.
Christmas Cards
Christmas cards may be seen as super traditional however, they are a great way to stay in touch with your loyal customers over the festive season and a creative design can really help you stand out from the crowd. You can also use them to not only spread some festive cheer but as a gentle nudge to see if there is any future business in the pipeline for 2020.
For the design you can keep it fun by including images of your employees in festive fancy dress or use cut outs and foil print finishes for a simple, chic effect. The designers of this leaflet have been careful enough to make sure the design matches up over the folds too. This keeps the angular and dynamic nature of the leaflet while still giving a cohesive front cover.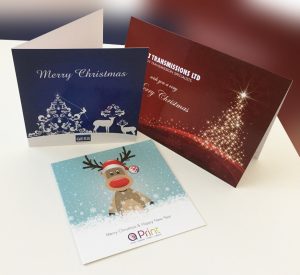 Gift Cards
In a world where people are being increasingly difficult to buy for gift cards are becoming ever popular. Give them a festive feel by updating the design or using different print finishes to make them stand out from the crowd.
Table Talkers
Got some events going on that you want to let your customers know all about?
Perfect for the hospitality industry table talkers put your messages front and centre and you have multiple areas you can use to spread the word about events, showcase your festive food offerings or highlight exciting plans for the new year.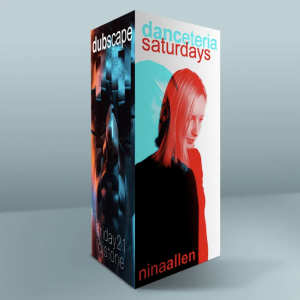 Promotional Gifts
Tis' the season to gift after all so why not get some promotional gifts to give to your customers and suppliers alike.
Looking for something chic? A silver-plated letter opener can be branded and will also spend a lot of time on your customers desk keeping your brand front and centre in their minds. Alternatively advent calendars are a fun gift to give and guarantee to be pride of place on desks throughout December.
Power banks, USB sticks, earphones and mugs are also great options as not only are they very practical but will also take your brand on the move.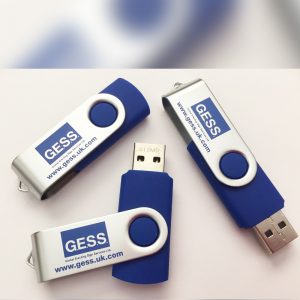 Festive Wrap
What could be better than wrapping your promo gifts in some branded gift wrap. Print with your logo or use the space to showcase key campaign messages.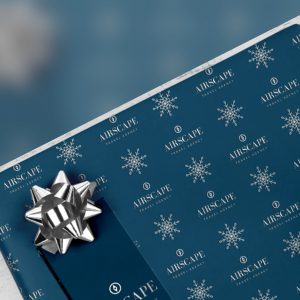 Calendars
Don't forget a calendar is for a year not just for Christmas. These handy gifts are not just useful for your customers they are also the perfect tool for reminding clients of potential order dates and promoting your brand!
Whatever Christmas campaigns you have planned we can help you to create a splash, please get in touch to discuss your print and promotional item requirements.